Spring manual a hardware spring accessories purchase customized exchange platform officially launched
  Spring manual app, launched on Android & IOS dual platform on February 2, 2021!
  Spring manual app, is a standard spring procurement customized exchange platform. It covers spring hardware products of various industries, which can be easily purchased with one click. At the same time, it supports personalized customization to meet your needs of various spring parts. There are professional parts calculator, the industry engineers can use, easy to operate.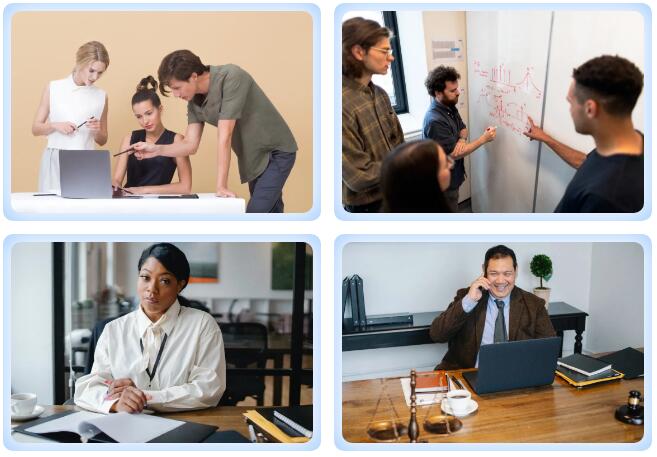 intended for
  The spring manual app is suitable for designers, engineers, buyers, bosses and other people in various industries.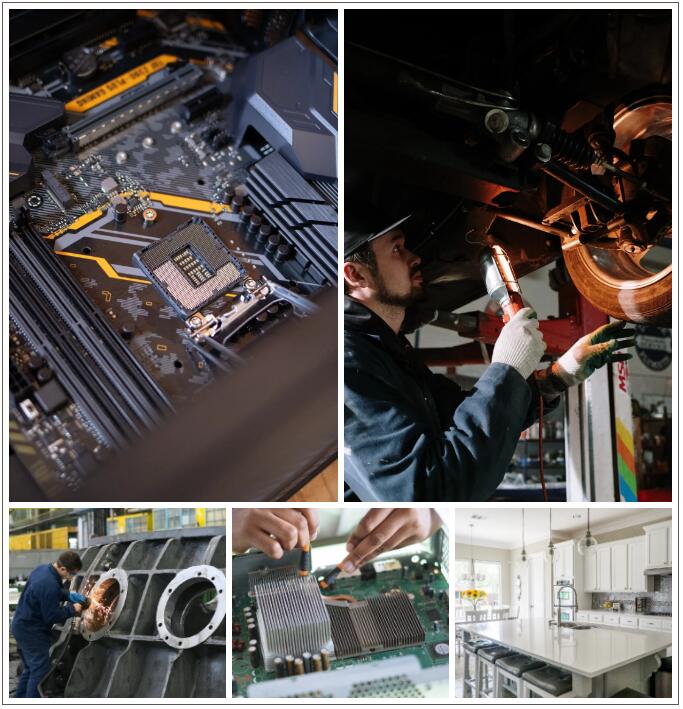 Spring manual software covers a variety of industries, including hardware, mold, machinery, home, electronics, automation and other manufacturing industries, to provide you with a full range of hardware accessories solutions.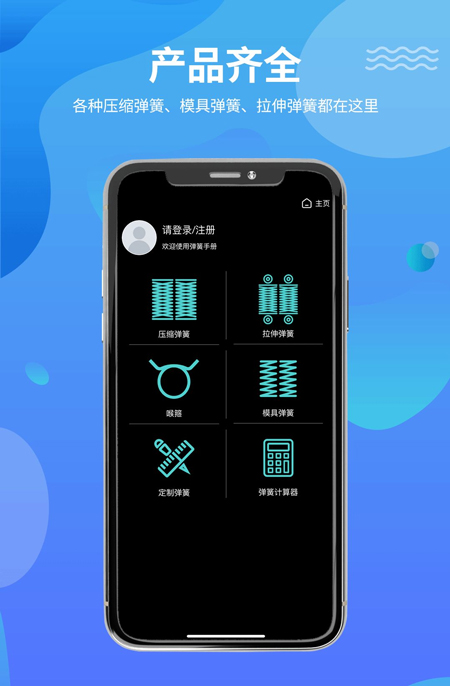 The products are complete
  The spring manual contains all kinds of spring types, such as compression spring, extension spring, throat hoop, mold spring, etc. Each spring can be purchased according to different parameters and materials.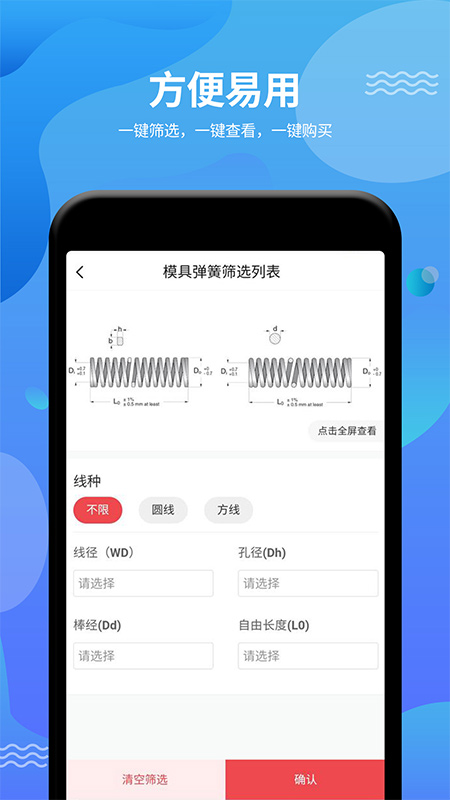 Easy to use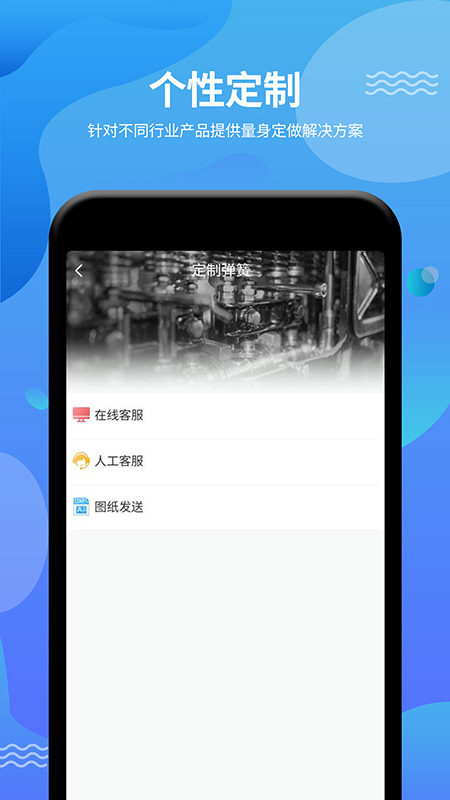 Easy to purchase all kinds of spring parts, easy to operate. Screening, checking and purchasing are three simple steps, and the parts you want can be sent to you quickly and easily.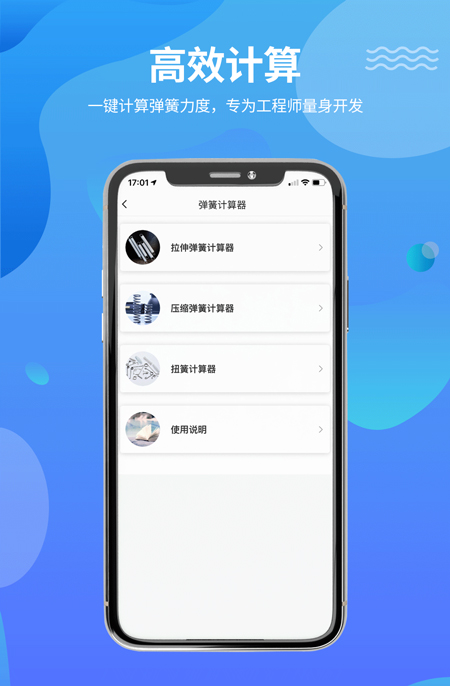 Personalized customization
  You can choose from three kinds of consultation methods: online customer service professional engineer to answer the spring parts' troubles, manual customer service telephone communication and quick response to meet your efficient consultation, drawing sending one-to-one solution according to your drawing.
  Efficient computing
  The unique spring calculator is specially developed for engineers. There are three kinds of spring calculators, including tension spring calculator, compression spring calculator and torsion spring calculator. Calculation and purchase are carried out at the same time. The operation is simple, which can save you valuable time and improve work efficiency.
  How to install and register the spring manual?
  Method 1: in the app store / market of the mobile phone, search the spring manual and click Install.
  Method 2: long press the QR code as shown in the figure below, and click identify QR code to enter the installation interface
  (remember to choose "other ways to install" Oh ~)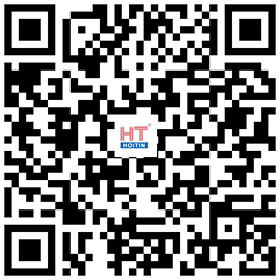 Method 3: click the blue spring manual in the lower left corner of the article to enter the download and installation interface