The Ocean Advantage
PEOPLE ORIENTED | CUSTOMER FIRST | QUALITY PRIORITY
Applications
The Ocean Clamp can be used in appliances, automotive, water sport, home hardware and just about any low pressure application.
Double Wire Clamp

The Double Wire can disperse the clamping force over a larger area, therefore the clamping force is lower than that of a single wire clamp. Used for jacuzzi, home appliances, air conditioning units, cars, trucks, multi-purpose vehicles, etc.

Single Wire Clamp

The single wire clamping force is concentrated along the wire, providing greater clamping force compared with other clamps. Widely used in washing machines, dishwashers and other household appliances, HVAC equipment, cars, trucks, lawn mowers, golf carts, etc.

Slim Wire Clamp

Slim wire clamps compared to the single wire type, are made with thinner wire. They are lighter and cheaper than the regular single-wire types. It has the same endurance and clamping force as single wire clamp.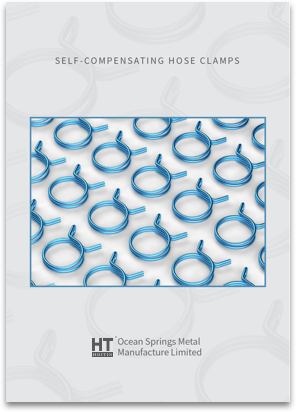 The Ocean Clamp
(PDF)
Download PDF for more details
Download